Thomson Fertility Centre is staffed by an experienced team of doctors, embryologists and nurses specially trained in assisted reproductive technology and fertility counselling Each of our fertility specialists is dedicated to providing patients with expert, compassionate and personalised care. We believe in providing a holistic service to our patients that addresses their overall well-being and not just isolated ailments.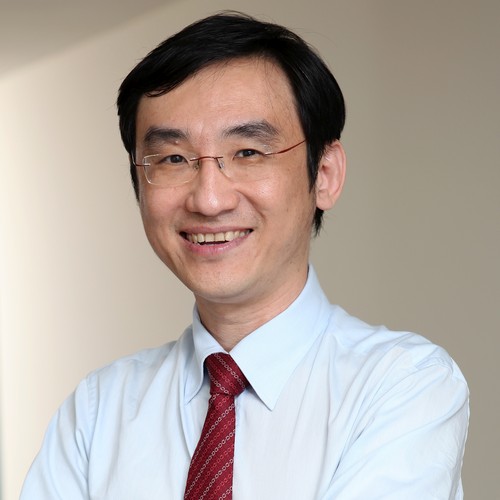 Since 1 January 2012, Dr Loh Seong Feei has headed our team of embryologists, nurses and allied health professionals. Prior to joining Thomson Fertility Centre, Dr Loh held the position of Head and Senior Consultant in the Department of Reproductive Medicine at KK Women's and Children's Hospital, where he was also Director of the KKIVF Centre.
He is also one of a few surgeons in Singapore to have performed a laparoscopic or keyhole reversal of tubal ligation and is very experienced in caring for high-risk pregnancies.
Dr Loh is the Chairman of the Reproductive Medicine Section of the College of O&G, Singapore as well as the Ministry of Health and College of O&G joint committee for the development of clinical practice guidelines in infertility. He has also served as an Associate Professor (Adjunct) in the Duke-NUS Medical School.
His dedication to patient care has earned him a "Service from the Heart" award and an Excellent Service Award (Star) during his time at the KK Women's and Children's Hospital.
Dr Hendricks graduated from the National University of Singapore in 1999 before obtaining her post-graduate degree in Obstetrics and Gynaecology from the Royal College of Obstetricians and Gynaecologists in London. She has been trained in the field of Reproductive Medicine and is certified by the Ministry of Health as a licensed Fertility and IVF specialist.
Dr Hendricks has worked in Obstetrics and Gynaecology for more than 10 years. Before entering private practice in 2012, she was a Consultant Obstetrician and Gynaecologist in KK Women's and Children's Hospital, where she was accredited to perform advanced laparoscopic and reproductive surgical procedures. She is skilled in antenatal and pregnancy care, as well as minimally-invasive treatments of various gynaecological conditions such as fibroids and ovarian cysts.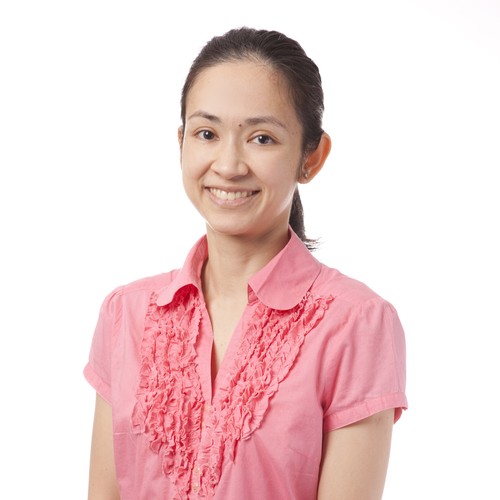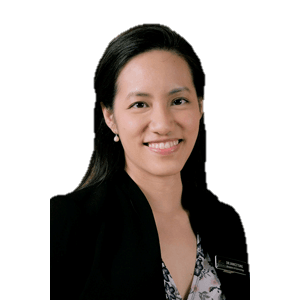 Consultant Obstetrician & Gynaecologist​
Dr Janice Tung obtained her medical degree from the National University of Singapore, where she received the SS Ratnam Book Prize by the O&G Society of Singapore for topping her cohort in Obstetrics and Gynaecology (O&G). She subsequently completed her post-graduate specialty training in the SingHealth Residency Programme for O&G, and attained her accreditation as a Specialist in O&G by the Specialists Accreditation Board (Ministry of Health, Singapore). Dr Janice is currently a member of the Royal College of Obstetrics and Gynaecology (UK).
Dr Janice was previously an Associate Consultant of the Department of O&G in KK Women's and Children's Hospital (KKH). She was also appointed clinical faculty of Lee Kong Chian School of Medicine, Yong Loo Lin School of Medicine, and Duke-NUS Graduate Medical School, and have received the Inspiring Resident-Educator Award (SingHealth) for her contributions to medical student and Residency education.
Dr Janice's extensive experience in managing a wide variety of gynaecological conditions and antenatal care include high-risk pregnancies, with her interests lying in subfertility issues and pregnancy-related complications such as preterm labour, minimally invasive surgery and vulvar disease. She received the prestigious SingHealth Foundation Research Grant Award and the SingHealth Duke-NUS O&G Academic Clinical Programme (ACP) Grant Awards for her work on improving ovarian conservation in laparoscopic cystectomies, as well as labour induction and preterm labour. Dr Janice remains dedicated to providing a value-based, holistic, fulfilling and positive pregnancy experience for women as an Obstetrician, and the best care for her patients as a Doctor.
Dr Ethiraj Balaji Prasath
Chief Embryologist, IVF Laboratory​
Dr Balaji spent 17 years as the Chief Embryologist at the KKIVF Centre, where he managed the IVF and Andrology labs as well as the National Sperm Bank of Singapore. While there, he personally performed more than 3,000 intracytoplasmic sperm injections with a clinical pregnancy rate of 40 per cent of embryos transferred.
Dr Balaji has trained many doctors and embryologists on IVF lab techniques, and was instrumental in achieving Singapore's first pregnancy and live birth via Laser Assisted Hatching. His more recent achievement was the world's first live birth from frozen-thawed embryos obtained after in-vitro maturation (IVM) in the lab and intracytoplasmic sperm injections of oocytes recovered from a surgically-removed cancerous ovary.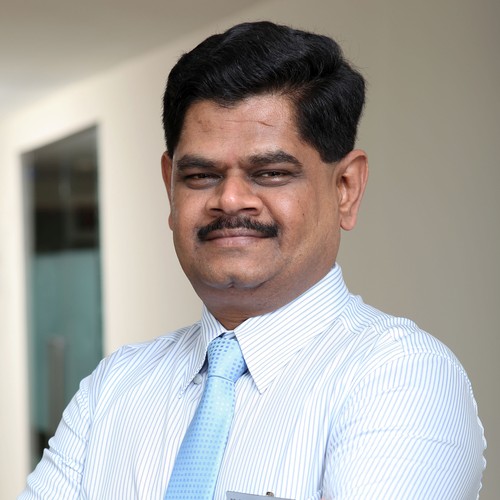 Yap Mei Fung Adeline​
Principal Embryologist
Ms Adeline Yap has 15 years of extensive working experience in assisted reproduction. After earning her Bachelor in Biotechnology from University of Putra Malaysia in 2001, she started her career as a junior embryologist before joining the Thomson Fertility Centre team in 2004.
Adeline then went overseas on a working holiday to broaden her skillset in assisted reproduction. From 2007-2010, she worked as an embryologist at The Chaucer Hospital, Canterbury, United Kingdom, where she had the opportunity to work with a wide range of experts from all parts of the world. On her return to Singapore, Adeline was able to utilise this experience in a role as a trainer with National University Hospital. As a senior embryologist with us now, TFC definitely benefits from the vast knowledge and expertise she possesses.
A devoted embryologist with burning passion to assist patients with reproductive health issues, Adeline strives to produce excellent results for her patients. She is quoted as saying "It is a special feeling to think that I have played a crucial part in helping to create a long-awaited family member". Even after 15 years, it never ceases to amaze her that she is giving rise to life's greatest miracle!
Ng Pei Hui
Senior Embryologist
Ms Ng Pei Hui embarked on her career as an embryologist after graduating from the National University of Singapore (NUS) in 2003.
Pei Hui has worked 15 years as a clinical embryologist in Singapore and was accredited to perform laboratory Assisted Reproductive Techniques by the Ministry of Health (Singapore). Previously, she was the senior embryologist at the National University Hospital (NUH) for more than 10 years.
Pei Hui strongly believes that every embryo has the full potential to become a baby and is dedicated to providing tender loving care to nurture the embryos.
Tan Puay Leng​
Embryologist
Ms Tan Puey Leng's interest in the life sciences led her to embark on her career as a clinical embryologist in 2013 after obtaining her Bachelor of Science degree from the National University of Singapore (NUS).
On-the-job training, attendance of overseas conferences and hands-on courses have all broadened Puey Leng's knowledge and technical skills in embryology and helped her in the development of her career. In 2016, she was accredited as a clinical embryologist by the Ministry of Health (Singapore).
To her, it has been very meaningful to be involved in the challenging journey of couples wanting start a family. With her skills and passion as an embryologist, she gives her best to ensure that all embryos are well taken care of before they return to the warmth and security of their mother.
Chua Yee Shin​
Embryologist
Ms Chua Yee Shin joined Thomson Fertility Center in 2014 after obtaining her Bachelor of Biomedical Science at the University of Western Australia. Prior to joining TFC, Yee Shin interned at the National University of Singapore Department of Biochemistry.
During her time at TFC, Yee Shin's passion for assisted reproductive technology has grown and strengthened. It fascinates her to observe embryo formation after injection of a sperm into a mature egg under microscopic view. According to Yee Shin, "It is a genuinely rewarding experience to see the couple's joy when the outcome is positive".
Yee Shin's strong interest in research related to cellular signaling resulted in her being published as first author in two Tier 1 journals. Currently, Yee Shin continues to advance her embryologist training, while concurrently handling andrology work.
Making the decision to start on the path to parenthood with the help assisted fertility procedures is a huge step that can affect you and your partner profoundly both emotionally and physically. Our entire team of doctors, embryologists, nurses and administrative staff are here to support you in your journey to parenthood every step of the way.